(It's true, I have no life!! To prove it, here's some pictures of my cats on the Internet)
Bjork, Dusty, and Imp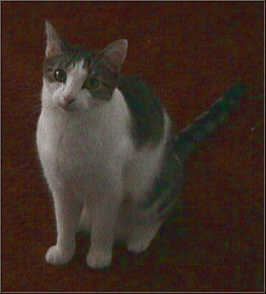 Bjork
Bjork was the first of "the three" and was the last
to join her comrades in the unknown beyond.
She was my familiar for 18 years and was WAY too
smart for a cat!! As the leader of the "Annoy the
Drew Foundation," she figured out all sorts of neat
tricks designed to get my attention. She could really
ham it up with 'cute kitty' routine whenever company
was around. While on occasion she would draw a
little blood when mucked with, she truly was the
world's biggest sweetheart!!

Click here for more about Bjork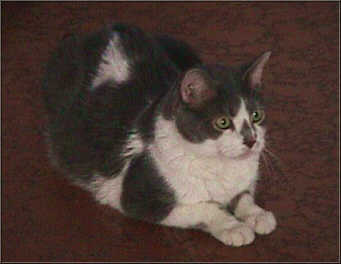 Dusty
Sadly, Dusty decided to see what is beyond the
borders of the living. He lived a good long life
and reached a respectable age for a cat...akin to a
"stubborn old man" in cat years. Dusty is sorely
missed...except possibly for his annoying appetite
for my hair ties and rubber bands.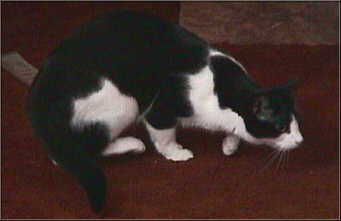 Imp
Imp spent a decade on this planet enjoying life and
being an absolute joy to all around him.
Unfortunately, FIP, one of the most horrible things
that cats can pick up, wrenched him away far too soon.
While he had mellowed out a little, he still
enjoyed tearing around the house at the slightest
provocation, hiding just around the corner when
another cat is about to walk by, staring at walls,
and running like crazy away from large, imaginary, monsters.

Click here for more about Imp